Guide to the 5 Best California Beaches
California beach is the best destination for families who want to get away for a week-long vacation. Many of the beaches are kid-friendly and offer a variety of activities for families to have fun. The following are 5 beach destinations.
1. South Carlsbad State Beach
South Carlsbad State Beach is a 3 miles long beach in San Diego. From the road, there is a stairway that reaches down to the beach. On top of the cliff, there is a campsite where you can set up camp. All amenities are available, including a fire pit, restroom, cycling trail, electricity, WI-Fi, convenience store, bathrooms. It is suitable for performing water sports activities such as swimming, surfing, and scuba diving. If you take a boat out into the sea, you can easily spot whales breaching.
2. La Jolla Beach
La Jolla is a 1-mile long sandy beach in La Jolla, San Diego. Most of the time, the waves are gentle, so people like to come here to swim. Some shops rent water sports equipment like scuba diving and kayak. While at La Jolla, you can visit the La Jolla Cove, where you can explore fishes like Gribaldi fishes through snorkeling. The cove is accessible by a stairway. The Hospital is a wonderful dive site for exploring fishes among the reefs. On the south end, you can sit down under a gazebo and enjoy the beach scenery.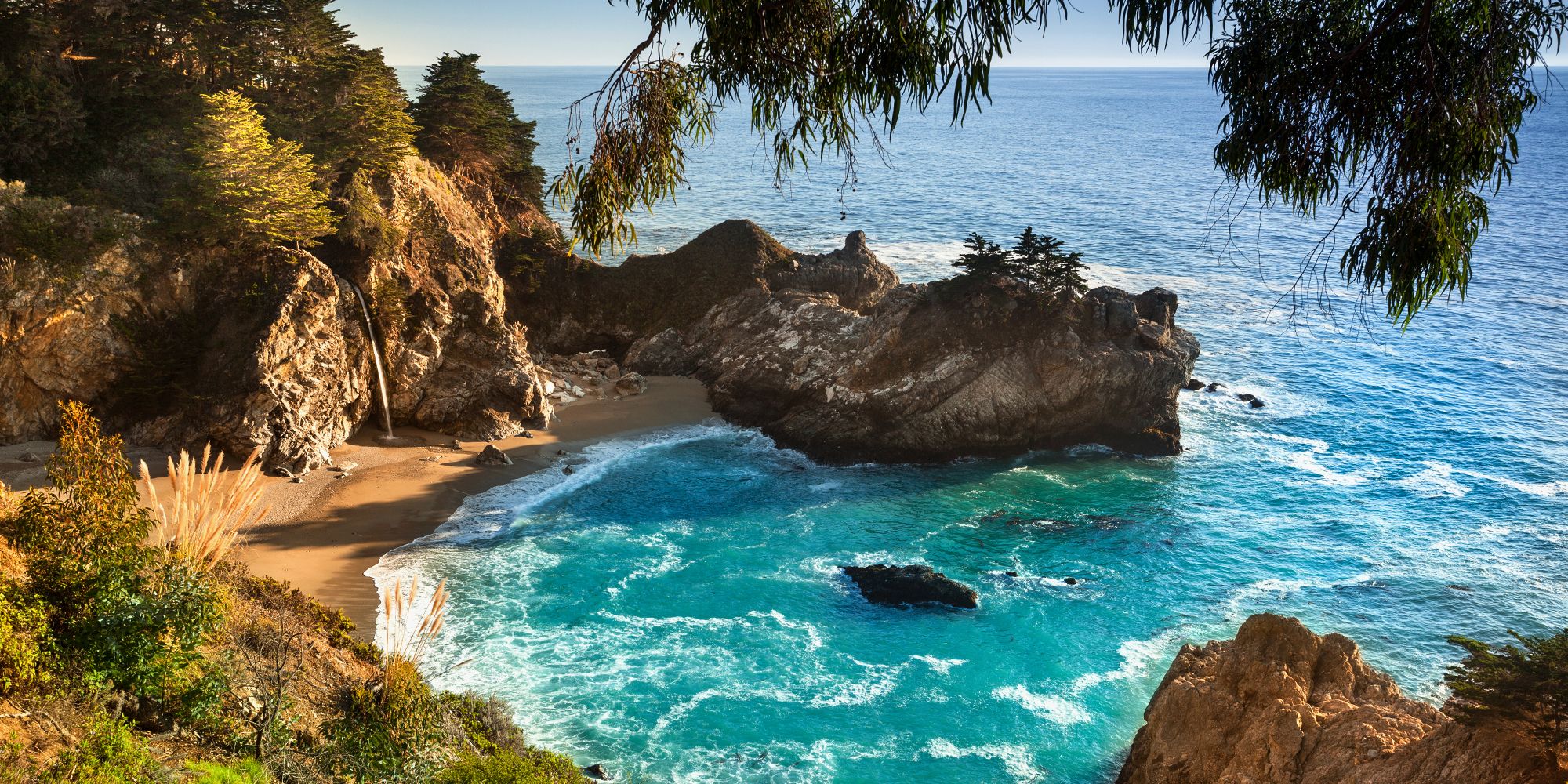 3. Laguna Beach
Laguna Beach is a long stretch of undeveloped beach in South California. The place is always quiet, making it the perfect spot for people who want to escape life stress. Sea birds like pelicans and osprey frequently gather on the beach. There are a few beach houses where touring groups can rent to spend the vacation at the park. You can rent mountain bikes and cycle along the trail. The beach is never too crowded because the car park is paid for.
4. Doheny State Park
Doheny State Park is a popular family-friendly beach that gets millions of visitors every year in Dana Point, California. Surfers can go to the northern end to perform surfing activities. There is a 5-acre field where you can have a picnic with your friends and families. On the southern end, there are campgrounds for people who arrive on RV and caravans. There are several large aquariums where parents can bring their kids to watch sea creatures. Doheny State Park is perfect for couples to sit on the beach and enjoy the sunset. Various activities, including volleyball, surfing, paddle boarding, swimming, picnic, and strolling, are carried out.
5. Crescent Beach
Crescent Beach is a crescent shape beach with small commercial development on the Florida coastline. The hard sand makes it the perfect spot for beach activities such as volleyball, frisbee, and cycling. The sand is very soft and feels like flour when walking barefoot. The water is always clear, and the waves are not too strong. On this beach, you can easily spot dolphins on your binoculars. There are lots of seashells to collect. Nearby, you will find a cafe and a public toilet. In off-peak season, there is ample space for you to stroll around. During peak season, it can be crowded with students.