General Dudakovic Charged
The Bosnian country prosecution on Thursday charged Atif Dudakovic and 16 lower-rating members of the Bosnian Army's Fifth Corps with the murders of more than 300 human beings, the persecution and abuse of civilians, and prisoners of warfare, as well as the destruction of 38 Serbian Orthodox churches and spiritual buildings. They are accused of committing crimes towards humanity in the municipalities of Bosanski Petrovac, Kljuc, Bosanska Krupa, and Sanski Most, and warfare crimes in opposition to the civilian populace in the municipalities of Bihac and Cazin. "The defendants have been charged with committing the murders of more than three hundred Serbs, maximum of whom had been civilians, particularly aged people, in addition to infantrymen who had either surrendered or had been captured, which means they were disadvantaged of the capacity to combat," the prosecution said in an assertion.
The prosecution said the bodies of a number of the victims were located after the warfare and exhumed from several characters and mass graves, whilst the look for some of the people killed continues to be ongoing. Part of the indictment of Atif Dudakovic issues conflict crimes against Bosniaks who had been participants and supporters of the National Defence pressure of the Autonomous Province of Western Bosnia, a self-proclaimed Bosniak-led wartime breakaway statelet.
Dudakovic, a famous Bosniak army commander, commanded the Bihac enclave in northwest Bosnia throughout the battle. After the warfare, he became the overall commander of the Federation of Bosnia and Herzegovina's navy. His April arrest sparked anger among Bosniak politicians and warfare veterans but praised some Bosnian Serb politicians. The other Bosnian Army Fifth Corps ex-soldiers who had been indicted are Ekrem Dedic, Sanel Sabic, Ibrahim Siljedic, Safet Salihagic, Adis Zjakic, Hasan Ruznic, Redzep Zlojic, Samir Solakovic, Fatmir Muratovic, Muharem Alesevic, Husein Balagic, Ale Hodzic, Edin Domazet, Ejub Konjezic, Ibrahim Nadarevic, and Said Mujic.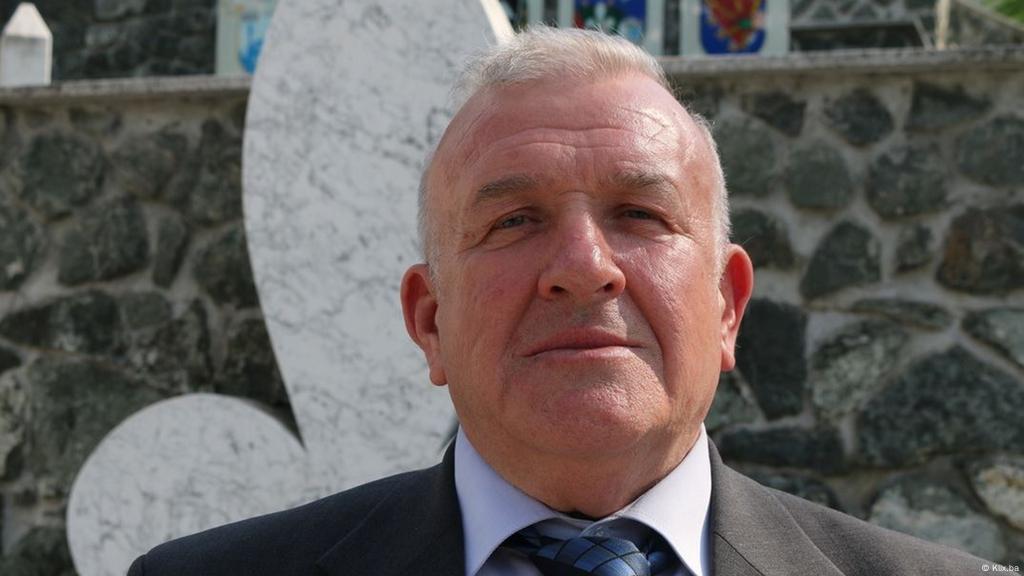 H. Norman Schwarzkopf, Jr. As a baby, dreaming of a military career. His father, H. Norman Schwarzkopf, Sr., had attended West Point, "served in WWI," and later in WWII, growing to the brigadier preferred inside the U.S. Army. At the stop of WWII, General Schwarzkopf, Sr., Changed into published in Iran and remained to assist "organize and train the countrywide police pressure". (success.Org H Norman Schwarzkopf)
Developing Discipline and Character:
In 1946, Brigadier General Schwarzkopf, Sr.'s own family, joined him in Iran. Norman, Jr. Was 12 years antique and attended school in Iran and later in Switzerland, Germany, and Italy. He became an extraordinary student becoming fluent in French and German.
Developing Competence: Attending West Point:
Like his father, Norman, Jr., Returning to the US Attended America Military Academy at West Point. At West Point, alongside his studies, he "played at the soccer team, wrestled, sang and carried out the chapel choir". (fulfillment.Org H Norman Schwarzkopf)
A Teacher's Lesson Lasts A Lifetime:
While at West Point, Norman Schwarzkopf, Jr's soccer group turned into taught using Assistant Coach Vince Lombardi his 'forty-nine' "Lombardi Sweep". This play would later become a staple within the Green Bay Packer's dominance inside the NFL underneath Lombardi's management.
Lombardi Sweep: His '49':
Years later, the eager, younger Schwarzkopf changed into now General Schwarzkopf. He turned into 6'three" and 240 pounds with a gruff and direct verbal exchange style, and he had a fearsome temper. This temper and hate for losing helped him lead his troops to a victory during Operation Desert Storm in 1991. "He spoke French and German to coalition companions, confirmed recognition of Arab sensitivities and served as Gen. Colin Powell's operative man at the ground." (Gen. Norman Schwarzkopf-ABC News)
General Norman Schwarzkopf, Jr wouldn't forget and use his personal version of the "forty-nine Lombardi Sweep" for the duration of Operation Desert Storm in 1991. From his more youthful years, this soccer player helped play an important component in the United States Coalition victory of Desert Storm. Ron Kramer, a former Green Bay Packer, All-American soccer player underneath Coach Vince Lombardi "changed into looking the news about Operation Desert Storm when he noticed General Norman Schwarzkopf detailing an attack by way of his forces into Iraq, the usage of arrows and diagrams to illustrate the maneuvers."
Kramer had performed tight give up for Green Bay from 1957 to 1964, squinted at his television display. "He remembered that play. He had visible those arrows earlier than!" Kramer remembers shouting on the television display. "I wrote a letter to General Schwarzkopf. I sent '49' to him and instructed him he had plagiarized Vince. He became at Army when Vince changed into there." General Schwarzkopf wrote lower back to Ron Kramer that "he had performed soccer at West Point" and shared "his recollections of the well-known instruct." Related: Lombardi Sweep
Taking Action:
Schwarzkopf's first assignment turned into "executive officer of the second Airborne Battle Group of the 187th Airborne Infantry Regiment at Fort Campbell, Kentucky". Then he went to paintings "with the one hundred and first Airborne, and with the 6th Infantry in West Germany." In 1960 and 1961, "he changed into aide-de-camp to the Berlin Command." It was an important length "inside the records of that divided town." (fulfillment.Org H Norman Schwarzkopf)
Earning Engineering Masters:
Returning to the USA, Norman Schwarzkopf, Jr. Earned his master's at the University of Southern California in mechanical engineering.
Teaching Engineering at West Point:
Schwarzkopf lowered back to West Point in 1965 to educate engineering. Many of Norman's classmates had long passed to "Vietnam as advisors to the South Vietnamese military." In 1965, Norman Schwarzkopf, Jr. Applied to join them. Captain Schwarzkopf, Jr. Worked as a consultant to the South Vietnamese Airborne Division and was promoted to important.