Job opportunities after completing M. Com
If you have recently completed your master's in commerce, then you must be looking to do something worthwhile with your degree. Lucky for you, there are multiple career options for you. One of the most popular ones right now is banking and finance. Many postgraduates are opting for banking and finance courses as M.com in banking and finance salary is on the higher side. If you are not interested in that, then there are several other options for you. So, let us take a look at job opportunities that might come your way after completing a master's in commerce.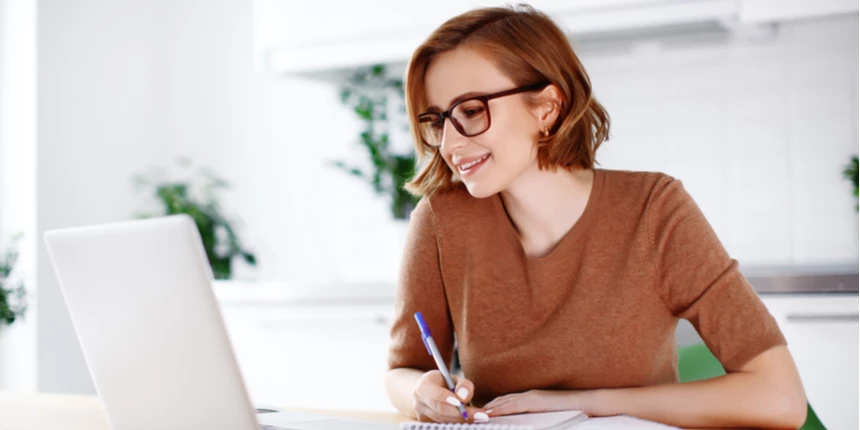 Banking:
M.Com holders can easily enter the banking industry after their graduation. Banks are always on the lookout for such individuals with a degree or diploma in finance or commerce from any reputed university, and they offer them jobs as customer service representatives, account executives and trainee officers. An individual applying with an M.com qualification usually would have a good chance of being selected.
Finance:
With the evolving world of finance, the industry is looking for postgraduates with proper knowledge of this field. It is a great opportunity for M.com graduates to enter this field, as it has a great future ahead.
MBA:
It could be a good option to do an MBA after M.com if you want to get into the management field and are not sure about your career goals. It will help you identify your strengths and weaknesses and what you want to do with your life, which is a pretty crucial decision as well.
Company Secretaryship:
With this course, you can explore the dynamics of governance and management. You will get to know about everything that a company secretary does. A company secretary is an officer in a registered body who has either or both the job of maintaining the internal record of proceedings and the responsibility for verifying the company's compliance with securities regulations on behalf of shareholders.
Complete the CFA course:
There are many reasons for M.com graduates to pursue financial markets. The CFA designation is the most crucial qualification for professionals looking to join the investment profession in the United States and around the world. But, due to the time-intensive nature of studying for it, not many M.com graduates have pursued this course of study. But that's changing with more M.com graduates getting into the CFA program today. Financial markets are changing rapidly, and it has become essential for professionals who want to succeed there; they need a global recognition standard like CFA certification as a minimum requirement at every stage of their career.
Digital Marketing:
Because of its breadth of offerings, digital marketing is an option for recent graduates who want to enter this field. It is also a good option because of the vast opportunity it provides to people. The marketing industry wants to employ individuals who are skilled in both business and marketing-related courses.
CFP Exam:
A career in financial services can start with a CFP after one's M.com. For CFP exam preparation, materials are provided on a few specific topics only, and this might be difficult for some people. Based on an individual's strengths and learning style, they may want to get outside help from coaches or tutors; these individuals can reach out to financial planners or their university professors as well to get help in preparing for the exam. Good preparation is necessary because there is no margin of error allowed while writing the exam; hence one needs to put in sufficient effort before they take up this competitive examination.
Chartered Accountants:
Chartered accountants are expected to be specialists in finance and accounting. They are trusted advisors for a business and provide the financial backbone of an organization. They can also offer their professional services to individuals, providing advice on investments and tax affairs. Chartered accountants can choose to work for a variety of industries, such as investment management, a large-scale international company or public sector bodies. Chartered accountants typically work full-time during regular business hours from office premises, including evenings and weekends, if necessary. They may also need to travel extensively for this role depending on the industry they work in or the region they live.
Conclusion
Job opportunities after M.com can vary depending on the interest of an individual. But there are some common jobs which people would look at when they graduate with an M.com degree. Employers usually look for candidates who have a background or experience in sectors such as finance, marketing, HR and communications etc. There is a demand for commerce professionals in today's world, so completing M.com or banking and finance courses can open several opportunities for you, and we have listed the best of such opportunities for you.