How to successfully sell a property – an insider advises
Posted in
Property
•
1 week ago
• Written by
newsdebek
•
Comments Off

on How to successfully sell a property – an insider advises
January is not typically a busy time for the property market, but if you are thinking of putting your home up for sale in the spring it is worth starting to get everything in order. With the vast majority of sellers still entrusting the sale of their property to a traditional estate agent, choosing the wrong one means you could be stuck with them for weeks. Here are some tips on how to make the process as stress-free as possible – based on my years of working as an estate agent.
Start selling before you start buying
Would you accept an offer from a buyer whose own property is not on the market? By all means, get an idea of what you'd like to buy, ensuring your moving plans are viable, but before you start making offers, you really need to be sold subject to contract. Estate agents rarely recommend their clients accept an offer from a buyer with an incomplete chain. A rare exception is where a homeowner with a highly saleable property – perhaps one in the catchment of a popular school – is selling to buy in the same area. In this case the seller can afford to sit tight and will probably find an estate agent very keen to offer good terms to get their property on their books.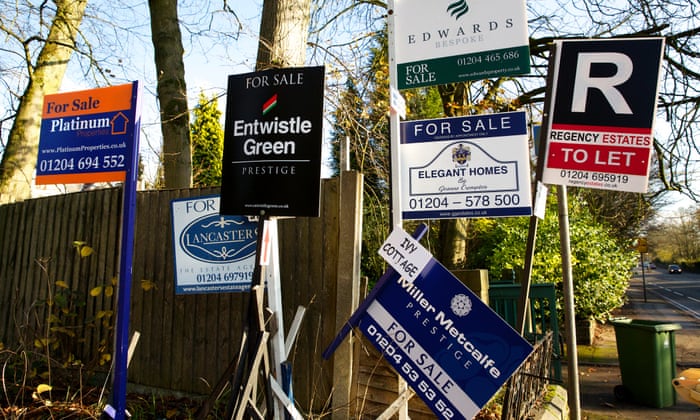 Shortlist from the most active local agents
One client admitted she had chosen our agency simply because she liked the colour scheme of our boards, but you will probably want to be a bit more scientific. The best indicator of a successful estate agent is how many of their boards are up near their office. But don't be overly impressed if they mostly read "For Sale" – these might be the result of anything from the agent overpricing peoples' homes to a special promotion offering cut price or zero commission. The latter may work, saving you money, but do read the small print. At the end of the promotion, the fee may revert to twice that of other estate agents'. A "Sold" board means the job's been done. Also, if an agent has recently sold a property in your neighbourhood, they may have had more than one interested buyer. If so, they're likely to have a list of people who lost out on that property and are ready to buy yours – saving you weeks of viewings.
Decide how many agents you want to use
A sole agency agreement is when one estate agent is instructed exclusively in the sale of a property for an agreed term, usually eight to 12 weeks. During that term, the seller should not switch from or instruct additional agents – if they do, they may end up paying more than one commission. Even when a seller, signed up to a 10-week sole agency, terminates the contract half way through they may still be liable if another estate agent sells the property during what would've been the remaining five weeks of the original sole agency.
In a multi-agency agreement, there are no restrictions on how many agents a seller can instruct and no fixed term either. The agents market the property simultaneously and the seller pays only the one that introduces a buyer who contracts to purchase the property.
Both types of agreements have their plus and minus points. The commission rate for sole agency is cheaper than multi-agency but if you instruct the wrong estate agent you will be stuck with them for the duration of the contract.
With a multi-agency you're not tied to one agent and you can pit those you choose against one another. But while this may keep them on their toes, it may also keep them from being honest with you. Let's say your sole agent introduces a buyer who offers the full asking price. Unfortunately, this buyer has an incomplete chain below them. Your agent advises you against accepting the offer until the chain comes together, which is sensible advice. Now, same scenario, only this time three estate agents are vying for the commission. The information provided to the seller may differ. The buyer may be presented as being in a stronger position than they really are, so the offer is accepted and the other agents back off, buying time for the less than truthful agent.
Instructing too many agents can also give buyers the wrong impression. I once saw a novice developer give a house he'd refurbished to eight different estate agents to market. All the agents advertised the property with Rightmove which meant the property came up eight times consecutively on the search results page. Did prospective buyers think the seller was keen or desperate? A stream of low offers determined the latter to be the case.
If you're going to go with a sole agency, don't get tied in to a long agreement – six to eight weeks is ample time. If you're happy with the agent, you can always renew an expired contract.
If multi-agency is your preference, stick to a maximum of three estate agents. And where possible, instruct those based in different parts of your post code – that way you've got a wider area covered.