Ex-pupils offer internet revision tips for GCSE success
Posted in
Internet Tips
•
2 weeks ago
• Written by
newsdebek
•
Comments Off

on Ex-pupils offer internet revision tips for GCSE success
A company founded by two schoolboy entrepreneurs to publish GCSE study guides is preparing to launch a free internet revision service with notes provided by some of Britain's finest teachers. The company's bosses, now first-year students at Oxford, claim the site will revolutionise learning and take the slog out of exam preparation.
'We are doing what the government is failing to do – providing the best education for everyone,' said Nick Rose, 19, who, with his partner Jordan Mayo, 18, left Manchester grammar school last year.
Mr Rose, from Sale, Greater Manchester, is studying politics, philosophy and economics at Lady Margaret Hall when not using his hands-free phone in a penthouse office near the Bank of England in London to raise a six-figure start-up capital fund. 'We've been told we need to go in first and flashy to capture the market,' he said.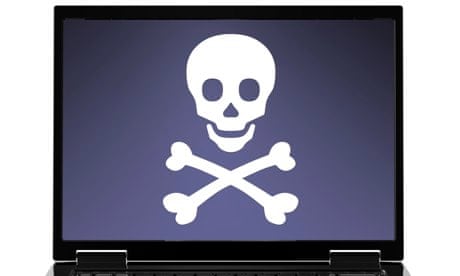 The company's website has been registered in Italy so that it can be called Revise.it. 'I thought that was kind of funky,' said Mr Rose. 'I never did like all that dot.com stuff.'
Despite their being rude about the government's education policies, Mr Rose and Mr Mayo have already received a letter of support from that well-known technophobe Tony Blair.
'At the back of our minds, both when we were at school and now, is the idea of sharing our education and passing on the massive benefits we have had,' said Mr Rose. 'We have not yet met one person who does not think this is a fantastic idea. The best thing about it is that if you wake up in a panic at 4am on the morning of your maths exam, you can do some instant revision. The information is instantly available and it's free.'
Most mainstream GCSE subjects will be covered when the service goes live in March and A-level guides will be introduced later in the year.
Staff at Manchester grammar, including three who are shareholders in the company, have so far been commissioned to produce revision notes.
'It's quite ironic having to chase teachers up and trying to keep them to deadlines,' said Mr Rose. 'We want the best teachers we can find and we don't care about their background or what kind of school they come from.'
About a third of Britain's school students have access to the internet at home and another third have access at school. 'We hope that once schools see the service online they will realise it is a resource they cannot do without.'
Mr Rose and Mr Mayo admit that they are also in business for the money and the buzz. 'We tried writing a math GCSE guide together but a teacher told us it was rubbish,' said Mr Rose. 'So now I stick to the business side.'
'I love meeting consultants, bankers, solicitors and venture capitalists.'
For reasons of commercial secrecy, he said, he was unable to reveal how he and Mr Mayo would make the profits from their revision service. 'We have various clever ideas that our web people have come up with and we're also using tools that can only be provided by the internet.' Revise.it Ltd has been launched with the help of profits generated by the modest success of the original book-form revision guides.
'I phoned every Dillon's and Waterstone's in the country to persuade shops to take them,' said Mr Rose. 'My greatest success was when Waterstone's in Preston took 20.'
The young entrepreneurs eventually sold out to Oxford University Press, which is about to bring out the chemistry and biology guides. The advance has been shared between the authors and the royalties will go to Manchester Grammar's bursary fund to provide school places for boys whose parents cannot afford its fees.