EFF criticises Apple for 'outrageous' terms in iOS developer agreement
Posted in
iOS
•
5 days ago
• Written by
rockingpritamsaha
•
Comments Off

on EFF criticises Apple for 'outrageous' terms in iOS developer agreement
Digital rights group the Electronic Frontier Foundation's new app will only be available for Android smartphones, in protest at the terms of Apple's developer agreement for app makers.
The EFF Alerts app will deliver news on its campaigns, and encourage people to "take action" accordingly, for example by sharing details on social networks or emailing politicians about specific policies.
"Sadly, though, we had to leave out Apple devices and the folks who use them. Why? Because we could not agree to the outrageous terms in Apple's Developer Agreement and Apple's DRM requirements," wrote EFF intellectual property director Corynne McSherry.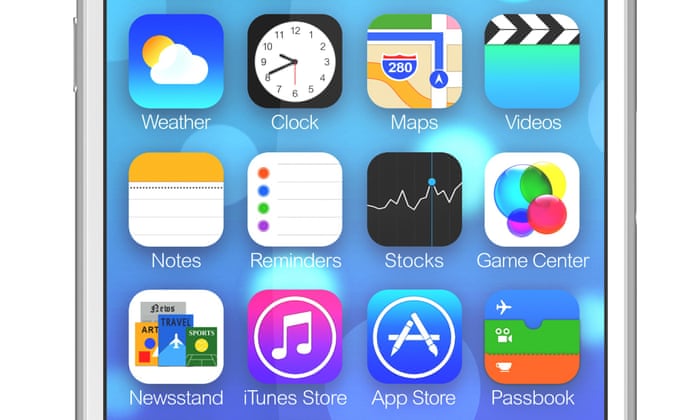 "As we have been saying for years now, the Developer Agreement is bad for developers and users alike," she continued, in a blog post outlining a few of the terms that the EFF disagrees with.
They include Apple's bar on developers making public statements about the terms; its ban on reverse engineering or helping others reverse engineer iOS or its software development kit; its requirement that apps developed using that SDK be distributed through the App Store only; and clauses stressing that Apple must approve any bug fixes or security releases, and can remotely disable apps at any time.
McSherry added that the final straw for the EFF was the requirement to include digital rights management (DRM) in its iPhone app.
McSherry is right about the "lots" – Apple had more than 9m registered developers for its Mac and iOS platforms by June 2014, according to figures shared by chief executive Tim Cook during his keynote at the company's WWDC show.
By September, there were 1.3m apps available on iOS' App Store. Apple has also regularly published details of its payouts to iOS developers: more than $20bn by July 2014, with iOS users spending more than $10bn on apps and in-app purchases in 2013 alone.
However, as Apple enters 2015, it is facing more public criticism of its policies, not just from the EFF, but from some iOS developers too.
Influential developer Marco Arment made headlines earlier this month with a blog post pointing to "the rapid decline of Apple's software", although he later criticised journalists for taking his harsher words out of context from the piece.
Meanwhile, developers Cromulent Labs and Panic both went public in December over approval issues with features in their iOS apps, sparking wider discussion about how Apple enforces its App Store policies.
We thought about those competing concerns too. We're proud of the tool we've developed and we think it offers a great new way for people to speak up and take action. We want it to be available and used by as many people as possible, including iPhone users. We hate that we can't make that possible right now.
Contract restrictions aside, the final barrier was knowing that we'd be required to include a form of Digital Rights Management (DRM). DRM means that Apple is putting technical restrictions on what you can and can't do with your app. When we create tools for EFF, we want them to be broadly available to others to use, adapt, and customize. That's why we work to make our technical projects based on free software, and avoid DRM.
So we are not releasing an iPhone app at this time. As we've been saying for years, "Developers should demand better terms and customers who love their iPhones should back them." At EFF, we walk our talk. We will not agree to contract terms that we couldn't endorse for others, and we certainly will not wrap our app in DRM.
We've asked Apple to revisit their terms and conditions; perhaps they will do so. You can join us by signing your name on a petition to Apple. Note: you can sign on any browser, including mobile browsers on an iPhone