Check in for travel success with a master's in tourism
Tourism is one of the world's fastest growing industries, as big or bigger than oil, food or automobiles, and offers a wide range of career paths for graduates.
The sector claims to provide the most money transactions on the internet and the second largest number of internet searches. So it's not surprising that universities have risen to the challenge to provide master's courses preparing graduates for leadership roles in international tourism, travel and hospitality.
The University of Surrey is a leader in the field and offers a range of master's courses, from international hotel management to sustainable tourism.
Plymouth University has capitalised on its position at the heart of tourism in the south-west of England and has two MScs, in international hospitality management and tourism, and hospitality management. Graduates of the programmes often secure places on trainee management schemes, says course leader Dr Rong Huang: "Students come to us after a first degree, perhaps in business or languages, and others are already working in the industry and want to move to a more senior role," she says.
"An economics graduate from Poland came to us, got a job with Hilton Hotels and after five years became an assistant manager. Another student from Dubai went straight into a job as a HR director," she says.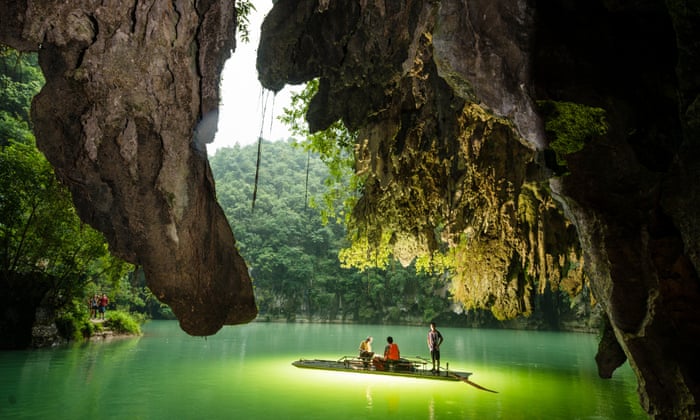 More adventurous graduates can study tourism in English at universities across Europe. Modul University in Vienna has a two-year MSc in international tourism management that emphasises quantitative and analytical skills, and has compulsory modules in economics and maths, and data design.
Krista Cupich, the MSc programme manager, says the course draws on expertise from the university's other departments that provide specialist modules. "We have built up a network of alumni working across the world. They are working as consultants, hotel directors or in logistics and marketing," she says.
Spain has the third largest tourism industry and attracts students from across the world. The Universidad Catolica de Murcia runs a one-year master's in innovation and tourism marketing.
"Employees in the industry have to keep up with the speed of changes in technologies and be aware of changes in popular culture and the markets," says Francisco Noguera, the course director.
"Managers have to be adept at using advanced computerised booking systems and competitive pricing, understand social media and global marketing, and be aware of sustainable tourism strategies."
'I love the way the course's emphasis is on being creative'
I chose Spain because it is famous for its tourism and the UCAM degree is recognised across the world. With this degree I feel I can apply for jobs back home in Vietnam or perhaps in other Asian countries. We are taught in English, which helps my fluency, and I'm also learning Spanish.
I was homesick for the first month, but people were very friendly and I had a personal tutor to help me. Now I am really enjoying life in Spain – I love the climate – and making friends with people from many countries on my course.
I've been interested in marketing since I was a child and loved to watch the adverts on TV. I love working on exciting campaigns to tell people about new products and I'm interested in hotels so I'm hoping to go into hotel marketing.
One of the best things about the course is the opportunity we get to visit international hotel groups and leisure businesses, and get to know how things work. We have lectures from managers and entrepreneurs working in the tourism industry, and are able to discuss issues they are facing. I also love the way the course is forward-looking with a big emphasis on embracing innovation and being creative and entrepreneurial in our approach."